A feline hero emerged when a mother cat appeared with one little kitten in tow, only to surprise onlookers by revealing a second. Not content with just two, this resourceful cat snuck into a nearby nursery and adopted two more kittens, leaving everyone in awe of her maternal instincts.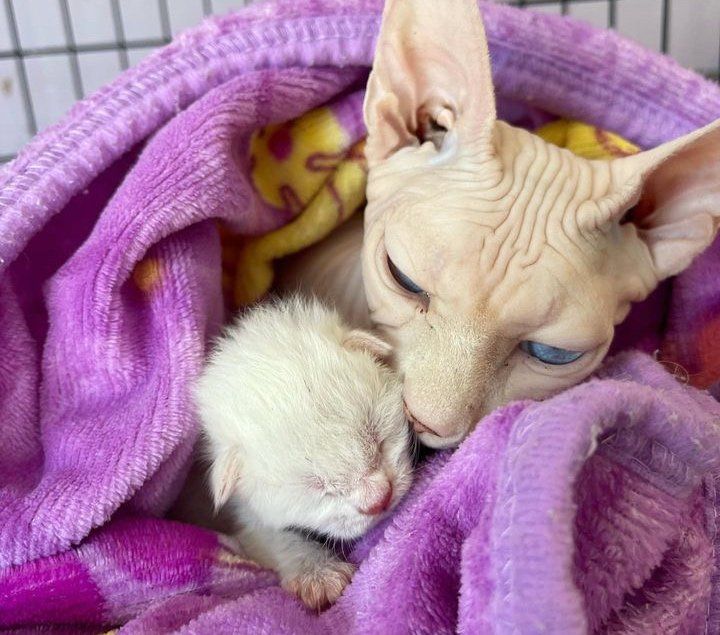 Zayda, the Feline @CommunityCatClub
Community Cat Club's founder, Sara Sharp, was recently informed about a plea for assistance for a newborn kitten whose mother "wasn't tending to her." Sara made contact with the family and proposed taking in the kitten and fixing the mother if she was indeed not nursing. When the family agreed to surrender them, Sara was taken aback to discover that the mother was a Sphynx breed.
"We don't come across that very often," Sara told Love Meow. "As soon as we brought them home, we realized Zayda (the cat) adored her offspring. However, it seemed that she wasn't producing milk."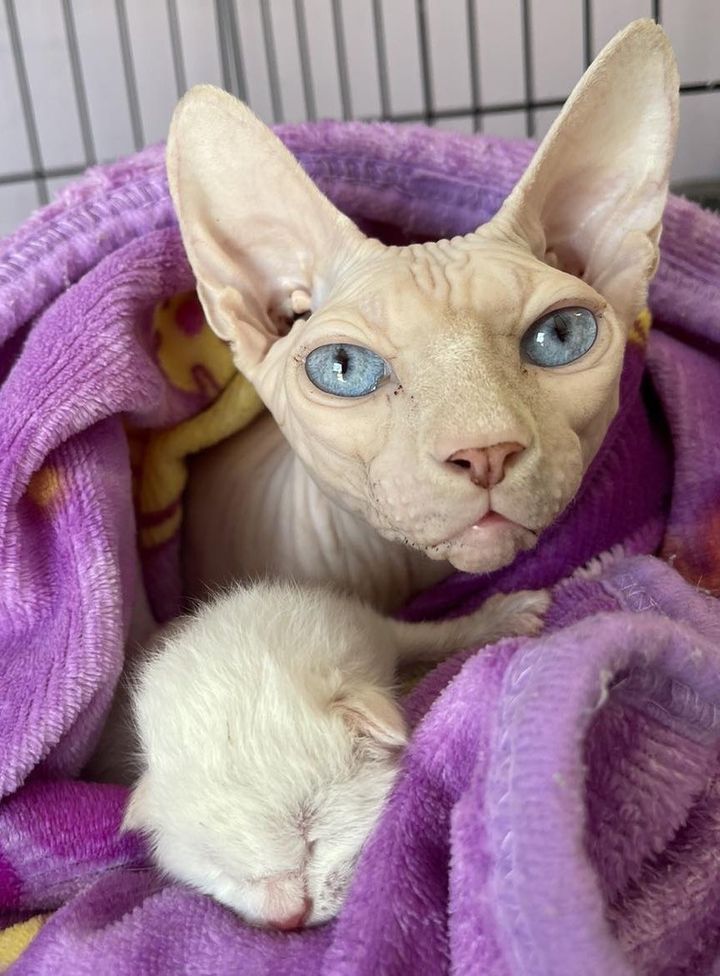 Upon arrival at the Community Cat Club, Zayda brought with her a tiny kitten needing rescue. The following day, it was important for a vet to give Zayda an overall health check-up. Unexpectedly, the veterinarians discovered that there was still another kitten inside her womb, requiring an immediate emergency C-section.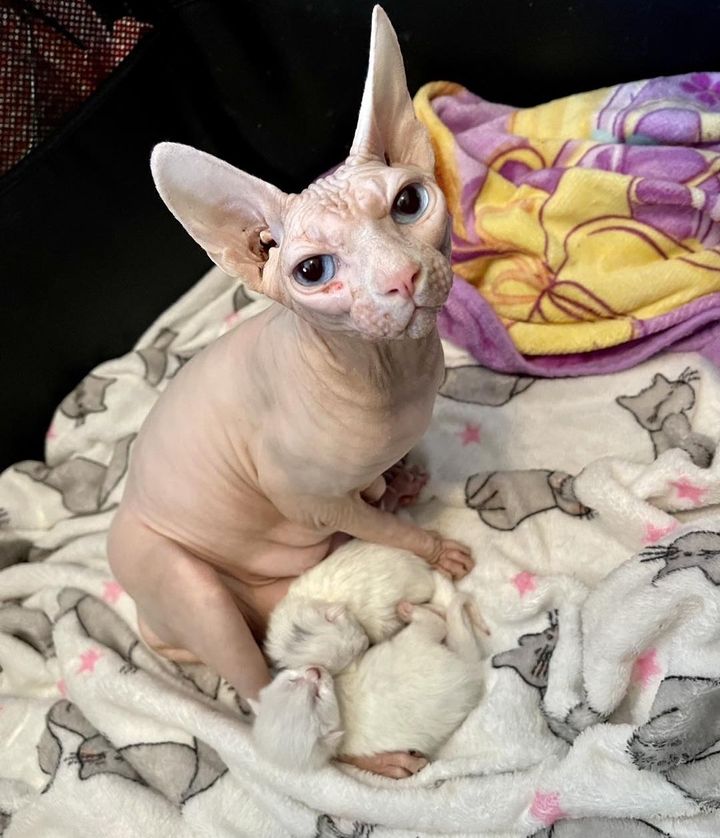 The Community Cat Club had an unexpected surprise when Zayda, a cat in their care, gave birth to a second kitten. After surgery, Zayda and her kittens were reunited in a cozy nest. The club expressed their joy at being able to save Zayda's life and keep her family safe. Even though Zayda couldn't produce milk, she remained dedicated to caring for her little ones. She made sure to keep them clean, warm, and loved.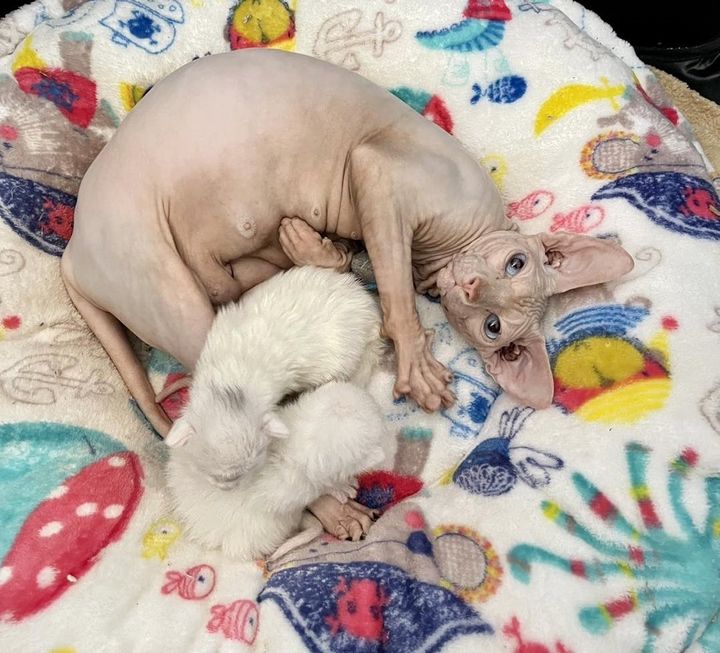 The Community Cat Club reported that Sara and Zayda worked together to raise a litter of kittens, dividing the responsibilities between them. According to Sara, she was responsible for bottle-feeding both kittens while Zayda took care of other tasks. During feeding times, Zayda would sit on Sara's lap and show interest in the babies, seeking attention from her co-parent.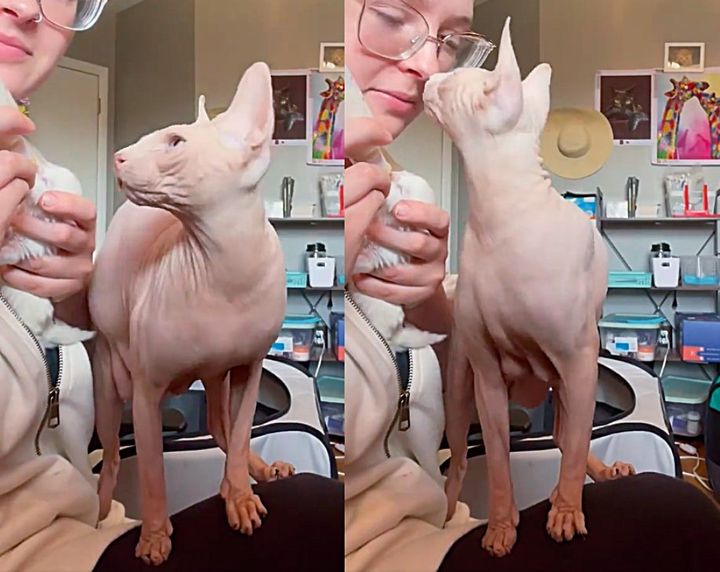 Sara had a cute little visitor named Zayda who loved to jump onto her lap during bottle feeding sessions at the community cat club. The kittens were a week old when their eyes began to open and they looked healthy and well-fed, with their mother being very protective of them. In the meantime, Sara also took in a couple of orphaned kittens that needed constant care. As they were just a few days older than Zayda's babies, Sara placed them in an incubator to keep them warm since they were too young to regulate their body temperature.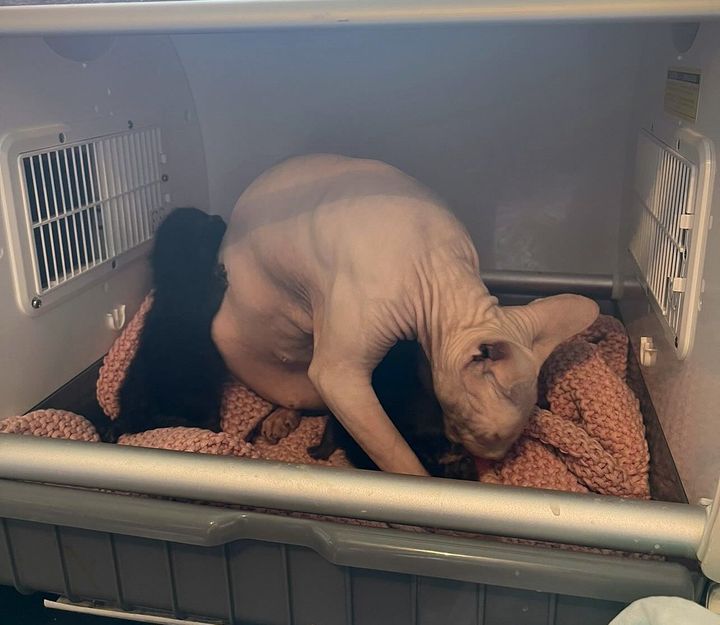 When news about the new litter of kittens reached Zayda, she was immediately excited and attentive. After they underwent a period of isolation to guarantee their well-being, Zayda eagerly searched for them. When she finally laid eyes on them, she couldn't resist sneaking into their nursery. And without any hesitation, she climbed into the incubator to tend to the newborns. "It's like she demanded me to hand them over to her!"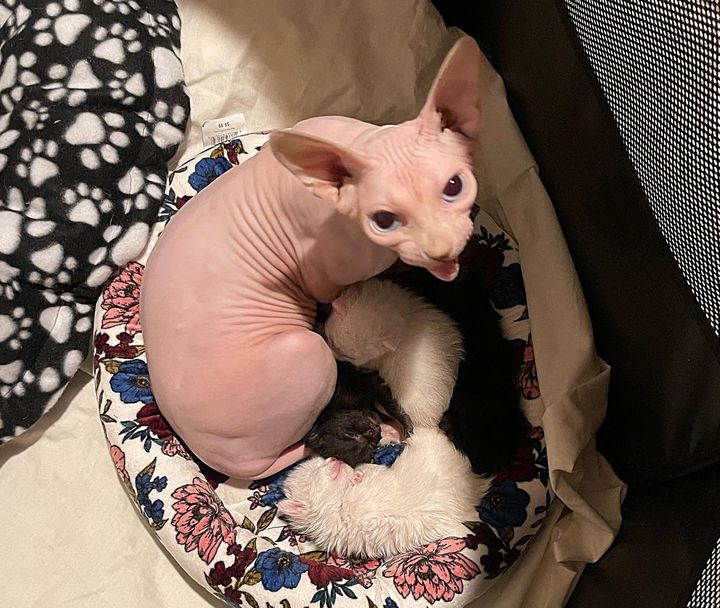 The Community Cat Club happily welcomed the arrival of two new kittens, Hermes and Hera, who joined Zayda and her other two kittens. The adorable furry creatures immediately snuggled up to each other, forming a cute little group known as a "clowder". Zayda, being an excellent mom, showered her four precious babies with boundless love and attention. As the kittens grew bigger and more active, they started to walk, wrestle, and explore their surroundings, keeping their mom on her toes.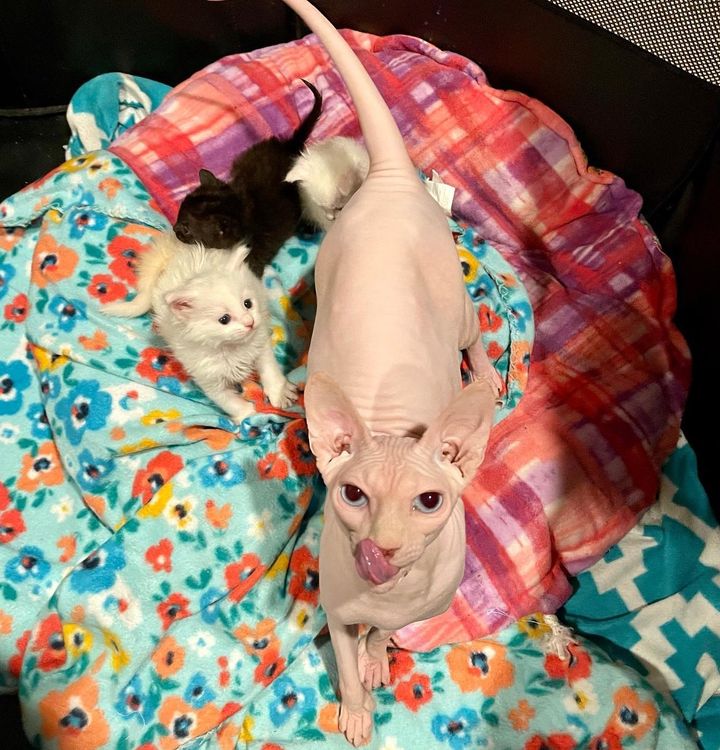 @communitycatclub's post updates us on the kittens' progress as they have achieved many developmental milestones. They have now mastered the skill of eating from a dish and are doing it like experts, which is a great achievement. Additionally, they are becoming more active and playful with each passing week. They are seen darting across the room, engaging in playful fights, and creating all kinds of fun activities that bring joy to everyone watching them.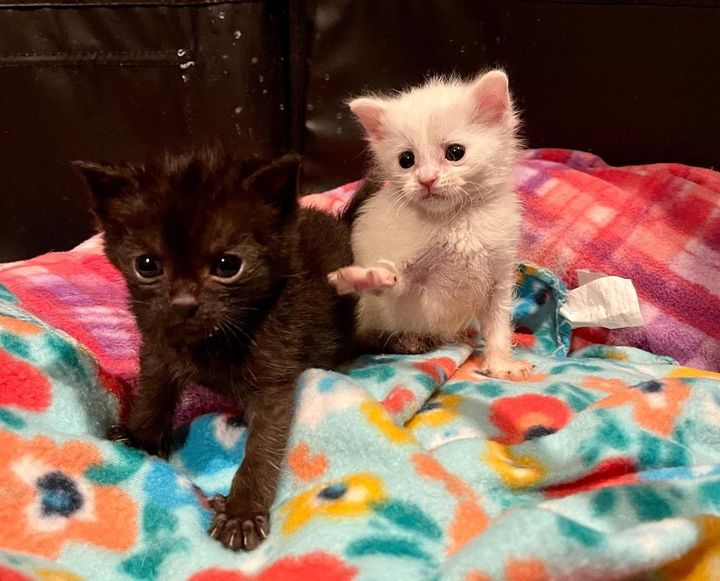 @communitycatclub shared that Zayda, a loving mother cat, has taken in two extra kittens and is dedicated to taking care of her little ones. Although she's now able to take some time for herself, whenever she sees a kitten in need of a bath or a snuggle, she's quick to come to their aid.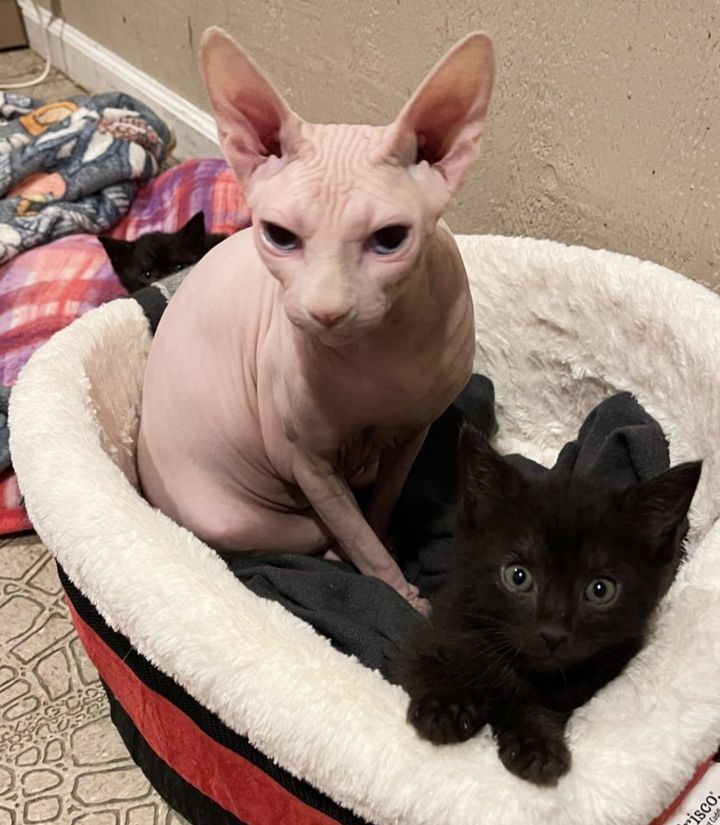 @communitycatclub reported that Zayda is now spending a lot of time bonding with another foster cat named Lupin. She loves cuddling under a blanket with her human friends and feeling safe and cherished.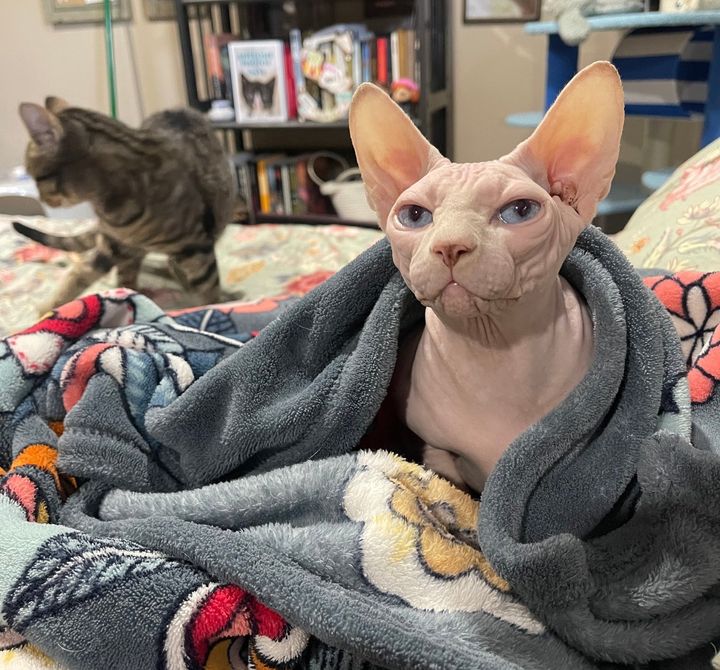 Don't forget to spread the word about this tale! You can find additional updates on Zayda, the adorable kittens, and the Community Cat Club by following their Instagram @communitycatclub and Facebook pages.