When Valeria learned about a sick kitten who was found next to some trash bins near her home in Buenos Aires, Argentina, in January 2019, she was eager to help the one-month-old cat.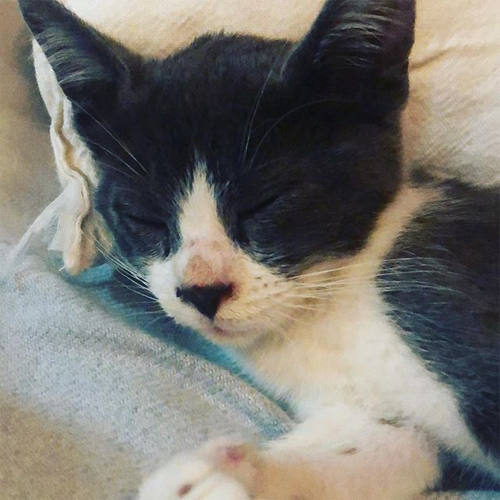 "I saw a post on Facebook from a guy asking for help," remembers Valeria. "He heard the kitten crying on his way to work, so he took it with him, but he saw straight away that the kitten was not well."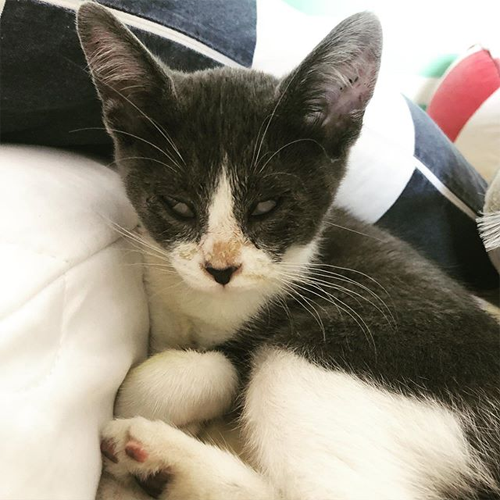 The man who rescued the young feline didn't have the skills or money to provide her with the care she needed, so he turned to social media for assistance. "I wrote to him straight away offering my help," says Valeria, and that evening the man dropped the little grey and white cat off at her home. "She was so tiny, skinny, and dirty."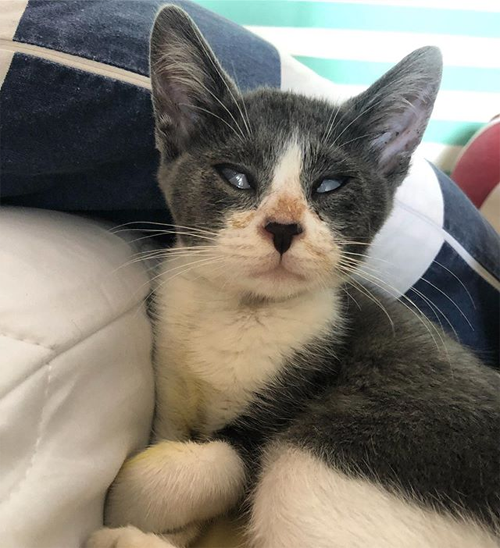 Despite the kitten's malnourished and bedraggled appearance, Valeria chose to name her after a powerful person, Margot from the anime Lupin the Third. "Margot is the name of my favorite cartoon main character, a strong, mischievous woman," explains Valeria.
Valeria took the one-month-old kitten to the vet, planning to get her medical treatment and to take care of her until she found a forever home. "I initially only wanted to foster Margot as I'm away for work a lot," explains Valeria, who works as a flight attendant.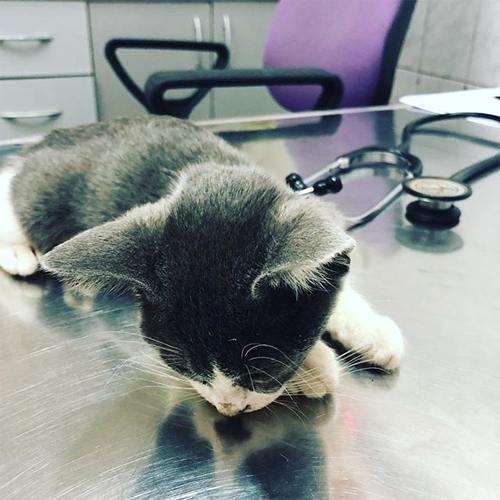 However, when a thorough examination revealed the kitten was blind — most likely due to a virus she contracted from her mother in utero — and epileptic, Valeria was unable to find anyone who wanted to adopt the special needs feline. "I started putting ads up and tried to get her adopted," remembers Valeria, "but because of her disabilities, nobody wanted her."
Fortunately, Valeria was willing and able to give the blind and epileptic kitten the care she needed to thrive, so she decided to keep the grey and white feline. "I totally fell in love with Margot, and thanks to the help of my dear friend Sonia who became her godmother, I was able to keep Margot with me," says Valeria.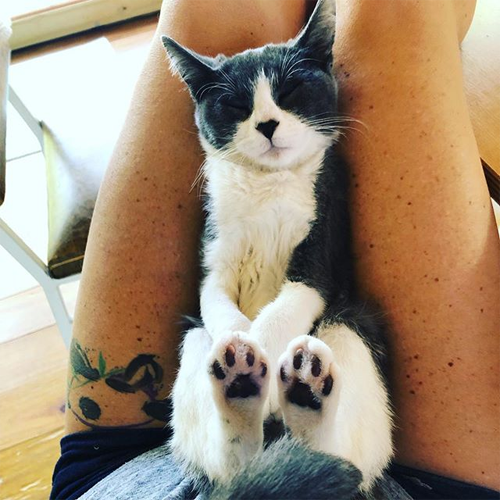 More than a year later, the special girl is doing very well, and when Valeria travels for work, Sonia — who lives next door — stays with Margot in her absence. "She needs to take epilepsy medication every 12 hours," explains Valeria, a challenge not everyone is willing to take on. "It's very time and money consuming."
While Margot might require more time, money, and effort than a typical cat, she is an extremely happy and active girl who lives a pretty normal life in spite of being blind and having epilepsy. "I guess most people think that blind cats don't have a good quality of life and that they probably can't run around and play and be little predators like other cats," says Valeria. "Little do they know."
In fact, Margot is very playful, and she has an unusual toy she absolutely loves to bite. "We play together with an old toothbrush," says Valeria. "She really likes it!" In addition to playing, Margot enjoys sunbathing on the terrace, listening to classical music with her mom, and hanging out with the local dogs on a dock by the river.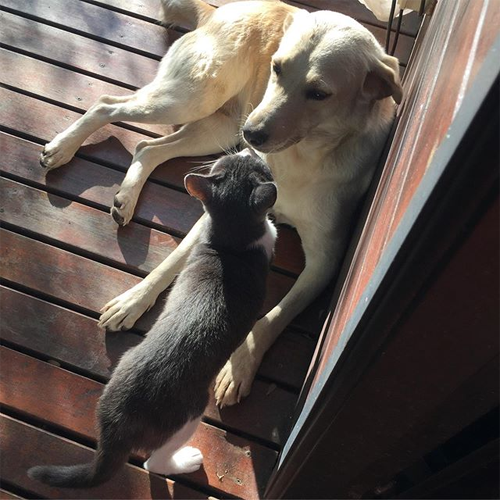 Even though she's blind, Margot usually has no trouble getting around, but having epilepsy does cause her to bump into things from time to time. "When she has an epileptic seizure, she gets scared right after having one and starts running around the house hitting furniture and the walls," explains Valeria. "It is very sad because sometimes she hurts her little nose."
Fortunately, thanks to medication, Margot rarely has seizures, and while she needs more care than the average feline, Valeria is confident she and other special needs cats are worth the extra effort. "Yes, it is more time consuming and money consuming to look after them, but I wish people knew how gratifying it is to have them around and how much love they can give back," says Valeria.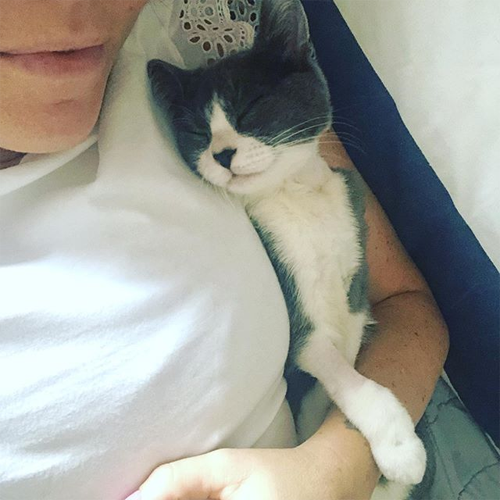 She also thinks special needs cats like Margot can be incredibly resilient and inspiring. After all, when Valeria met Margot in early 2019, she was frail and malnourished, and nearly two years later, this gorgeous grey and white girl is happy, healthy, and full of life.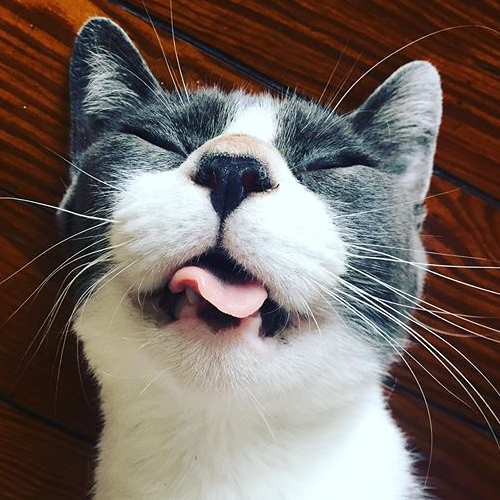 "She has a strong personality and her strength gives me strength," says Valeria. "She is a great companion and gives back a lot of love in her funny cat way, like when she rubs herself against my legs."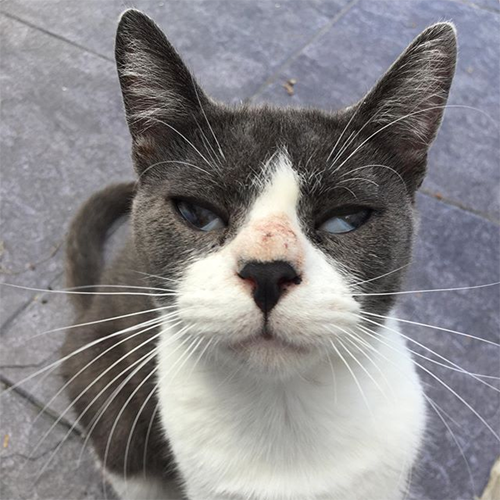 To learn more about this beautiful cat, you can follow Margot on Instagram.