When Cairisti Flatley saw an Instagram post about Rexie, an adorable two-legged cat who was available for adoption through Best Friends Animal Society near her home in Utah, she immediately fell in love with the black and white feline. "Rexie arrived at a rural shelter in Utah with serious leg injuries, likely from being hit by a car," explains Cairisti. "He had two crushed legs, was underweight, no microchip, was not neutered, and had FIV."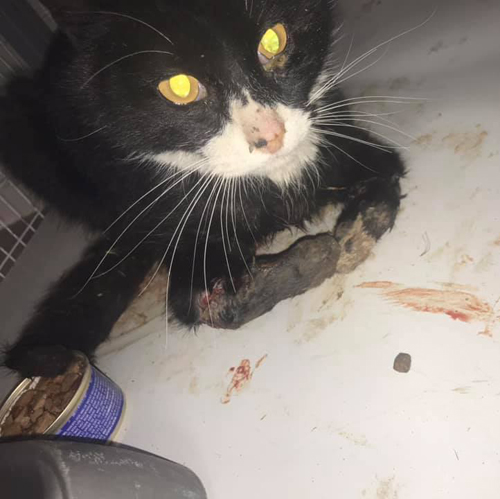 Sadly, the shelter was unable to provide Rexie with the medical care he desperately needed, so he was at risk of being euthanized. Thankfully, Best Friends Animal Society came to his rescue, and while they weren't able to save Rexie's front legs, they were able to successfully amputate his severely damaged limbs.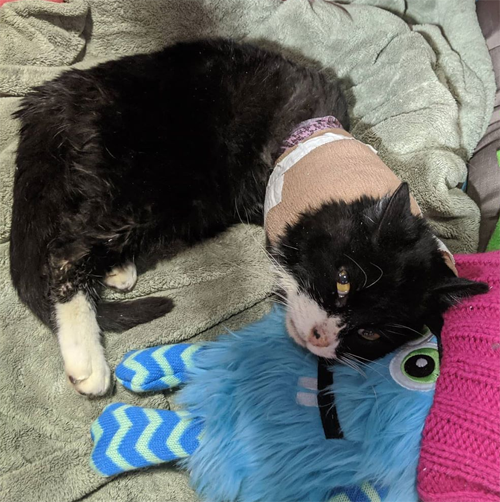 "He has since been gaining strength and finding that life on two legs can be just as fun as life on four!" says Cairisti.
While she didn't have any experience caring for a cat with special needs, Cairsti was smitten with Rexie, so she adopted him in April 2020 when he was approximately two years old. "I've always been drawn to special needs animals, but Rexie is the first one I have adopted," says Cairisti.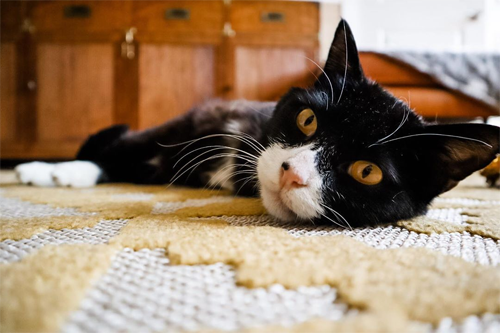 Three months later, this two-legged feline is thriving in his forever home, and while Rexie may not move like a typical cat, he has no trouble getting around. While people often assume two-legged cats might have limited mobility, making it difficult for them to use their litter boxes and play, that definitely isn't the case for Rexie. "He has learned a new way of moving around and is totally independent," says Cairisti.
However, while this handsome black and white boy has no trouble jumping on to furniture, it's difficult for Rexie to safely get down from Cairisti's bed and couch. Thankfully, this two-legged feline is incredibly smart and he isn't shy about letting his mom know when he needs her assistance. "He has been great at communicating with me when he wants to get down so I am able to help him," explains Cairisti.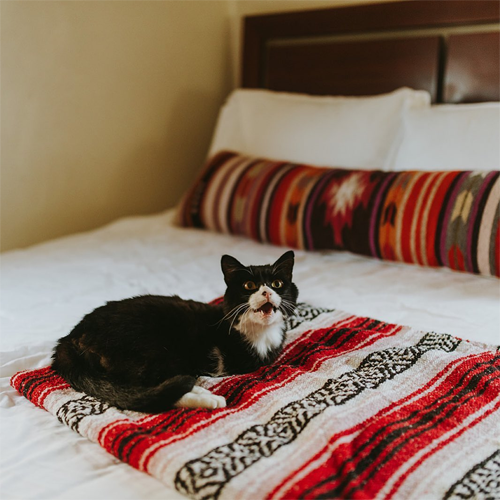 Aside from this relatively minor issue, Rexie is really no different from the average feline. In fact, not only does he have a lot in common with the typical cat, he and his mom share many of the same interests. "Rexie is a lot like me," says Cairisti. "We both love to snuggle and eat!"
Thanks to Cairisti, Rexie — who was severely injured and at the risk of being euthanized when Best Friends Animal Society came to his rescue — now has a safe and happy home where he can indulge in his favorite pastimes, and while he may need a bit more care than the average feline, his mom definitely doesn't mind.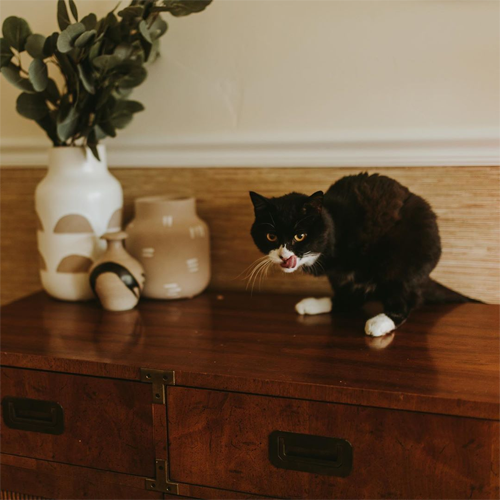 "There are a few things you may have to adapt to accommodate a special needs animal, but it is so worth it for their quality of life and the love they give you in return," says Cairisti.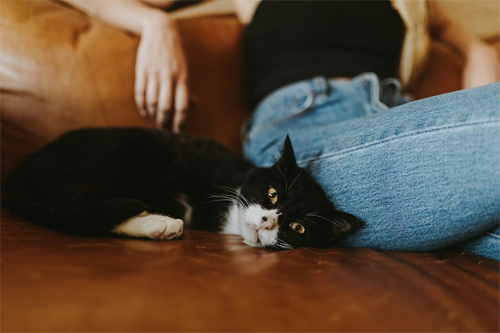 By sharing Rexie's story, Cairisti hopes more people will consider adopting special needs pets. After all, not only will they be providing homes and families to animals who often have difficulty getting adopted, they'll be enriching their own lives, just like Rexie has done for Cairisti. "I think I am just so impressed by his resilience, his tenacity, and his ability to love," says Cairisti.
When Cairisti adopted Rexie in April 2020, he was still adjusting to life as a two-legged cat, and his mom was there to comfort and assist him throughout this challenging time. Over the past few months, Cairisti — and the rest of the world — has been going through an unusual period of her own, filled with many new and abnormal experiences, and she credits Rexie with helping her cope.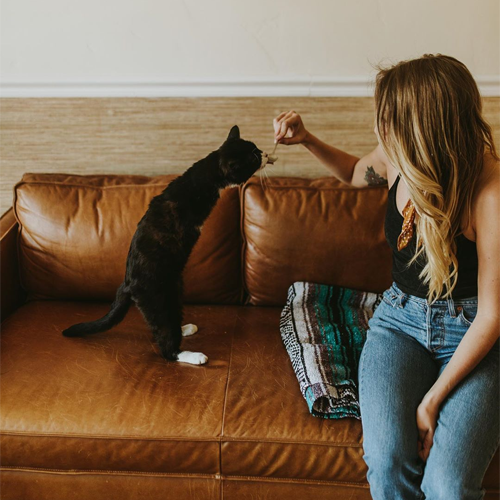 "I adopted Rexie during quarantine and he has added so much joy, peace, and love to my life during a strange time," says Cairisti. "I love him so much and I can't imagine my life without him now!"